Mount Rushmore season is usually reserved for the summer, but with the 2010 decade recently ending, many people felt it was appropriate to ask for the best players from the last ten years. I followed that trend with ATBBTTR last night and asked Reds Country: Who's on your 2010s Reds Mount Rushmore?
Before we get to the real answers, here are the best of the rest.
That is a murderer's row of old Reds names, some I remembered and some I tried very hard to forget. (Does anyone else remember signing a petition to release Kevin Gregg in 2016?)
I tallied up your votes to create the unofficial 2010s Reds Mount Rushmore. *drumroll please*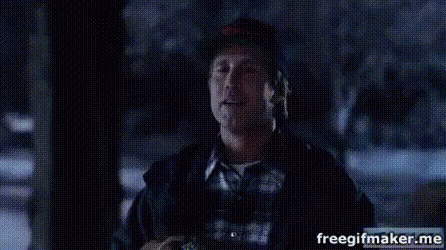 Here is your 2010s Reds Mount Rushmore as voted on by Reds Country!
Joey Votto – The 10th Red to win NL MVP, Votto started off the decade with a bang by leading the Reds back to the playoffs for the first time in 15 seasons. The Canadian logged 6 All-Star appearances with one Gold Glove, was robbed of the 2017 MVP by two votes, and led the NL in OBP for seven of the ten years of the decade. Mr. Mountie is also the only player still remaining from the 2010 NL Central Championship team. While he received undue criticism for years on his approach to hitting, he had one of the best statistical decades of all time. Looking back on it, his contract was a bargain.
Johnny Cueto – Cueto is arguably one of the biggest what-if players the Reds have ever had. The staff ace of the early teens, Johnny Beisbol was unfortunately hit by the injury bug at crucial times, especially during the 2012 NLDS. When he pitched, though, he was incredible. Cueto had one All-Star appearance and finished second in the 2014 Cy Young Award. His trade to the Royals in mid-2015 signified the start of the rebuild, and it came at the right time as he went on to get a ring with them that fall. Cueto unfortunately had more injury setbacks with the Giants, and hasn't been able to return to his peak after leaving Cincinnati. But for five seasons, Cueto pitched some absolute gems in a Reds uniform.
Brandon Phillips – DatDudeBP brought a different type of flair to Cincinnati that the Reds really hadn't had since Eric Davis put on the wishbone C. Known for his slick defense and great tweets, Phillips played with a swagger that was unmatched by anyone else in the league. He racked up three All-Star games, three Gold Gloves and a Silver Slugger award during this decade, and provided countless highlights and memories from his time in Cincinnati. Dat Dude had an unfortunate break-up with the Reds over his trade, and also mentioned how he was upset that Scooter Gennett had been given his number 4 jersey months after he had been traded. Phillips never really got the sendoff he deserved. Hopefully, he can receive that sometime soon.
Jay Bruce – I may be the only one who remembers that the members of Electric Light Orchestra were asked to clarify lyrics from a song that had come out in 1979. That's how popular Jay Bruce and his walkup music were in Cincinnati. He had a hot start to his career, but his popularity was forever cemented by his walkoff homer to clinch the 2010 NL Central Championship for the Reds. It also helps that he had a name that was easy to yell. Bruce was also one of the biggest contributors to the Reds Community Fund. He was able to raise enough money to make a brand new field at the Reds Youth Academy in Blue Ash, and still maintains a close relationship with the community. Bruce is still one of the most popular jerseys you'll see at Reds games, and it's not hard to see why.
Here's how the votes counted out.